Want to buy a forklift? Here's how to make the right choice
Posted by Hyundai
10 August 2019
Forklifts come in many different sizes and types. Each one is designed for specific jobs and work conditions. So how do you know which one is right for your business? This article goes into the most important factors to consider when buying a forklift.
Firstly, it is crucial to not rush into a purchase. Be aware that forklifts can have a tremendous effect on the productivity, operation costs and stock management of your business. In other words, making a poor choice is sure to impact your business in a negative way.
Here are the most important factors to take into consideration before buying a forklift. 
1. Environment
Where will your forklift be used mostly? On smooth or rough surfaces? Inside or outside (or both)? And how many hours per day? The answers to these question greatly impact your options with regard to type, tires and fuel.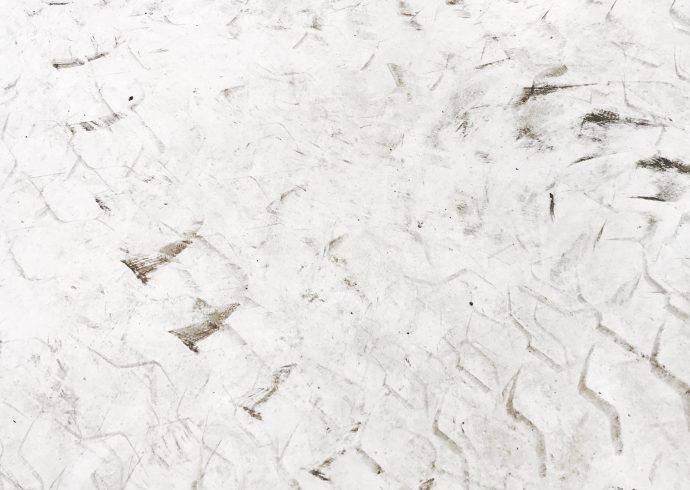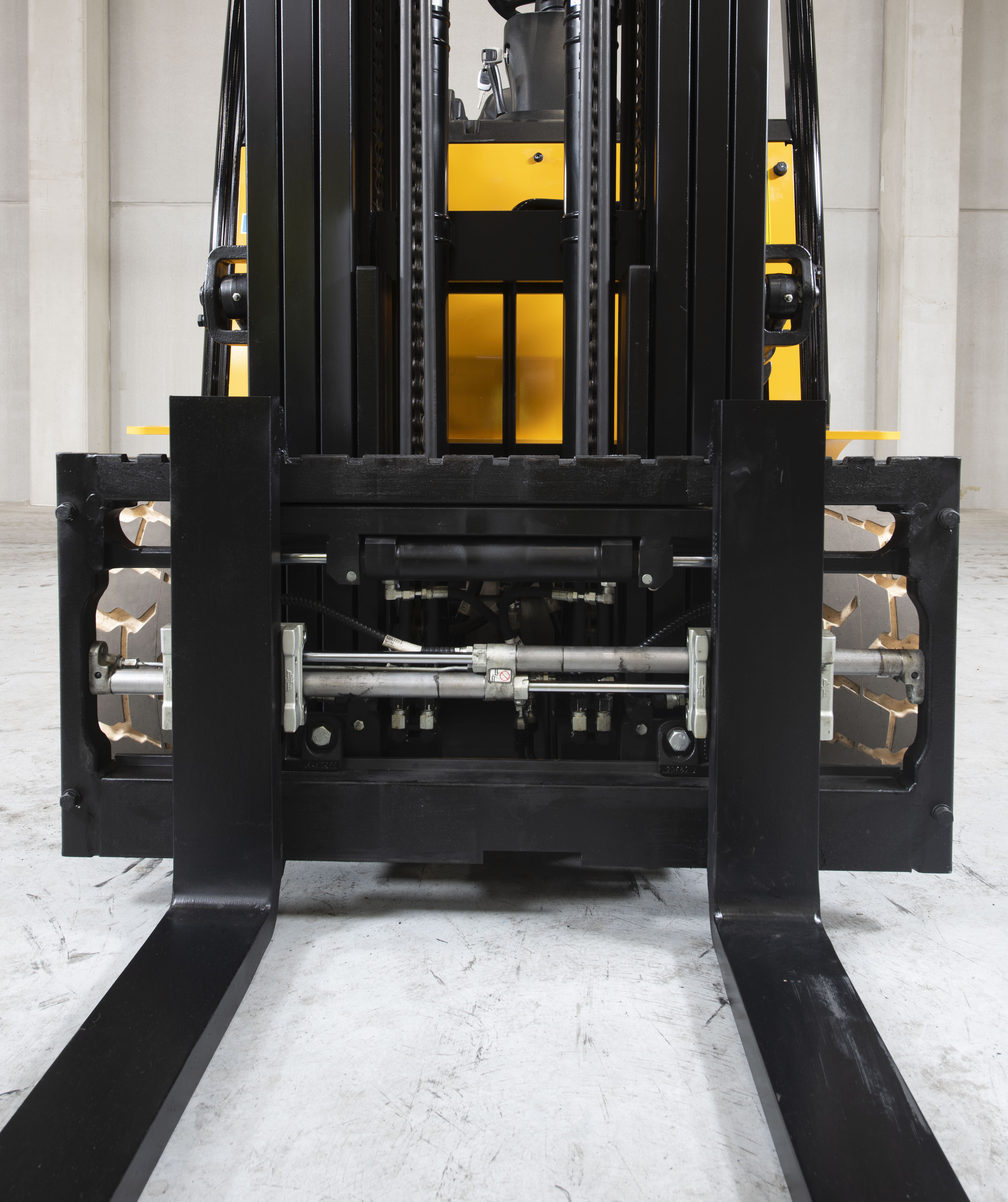 2. Load size and capacity
Evidently, you must choose a forklift with a maximum capacity that is on par or, preferably above your requirements. In order to make the best decision, ask yourself the following questions:
What type of stock will the forklift be handling?
What is my average load weight?
What is the heaviest load I need to lift?
What is the width of my loads?
With regard to load type, keep in mind that the market offers different forklift attachments that can enhance a standard forklift and help you load more efficiently. Think of appliance clamps, carton clamps, paper roll clamps, etc. Side shift is another feature which will allow you to move any load left and right, without having to move the truck. This allows for more accurate load placements.
3. Height
The manoeuvrability of a forklift is determined, among other things, by the height of the vehicle. Make sure to pick a forklift that meets your height restrictions. Ask yourself the following questions:
What is your typical lift height?
What is the highest point the forklift needs to reach?
Are there any height restriction to consider, such as ceiling beams or low hanging lights?
Make sure to take into consideration the collapsed height of the forklift mast if you require your forklift to move underneath a fixed structure. Also check your warehouse height and aisle width requirements.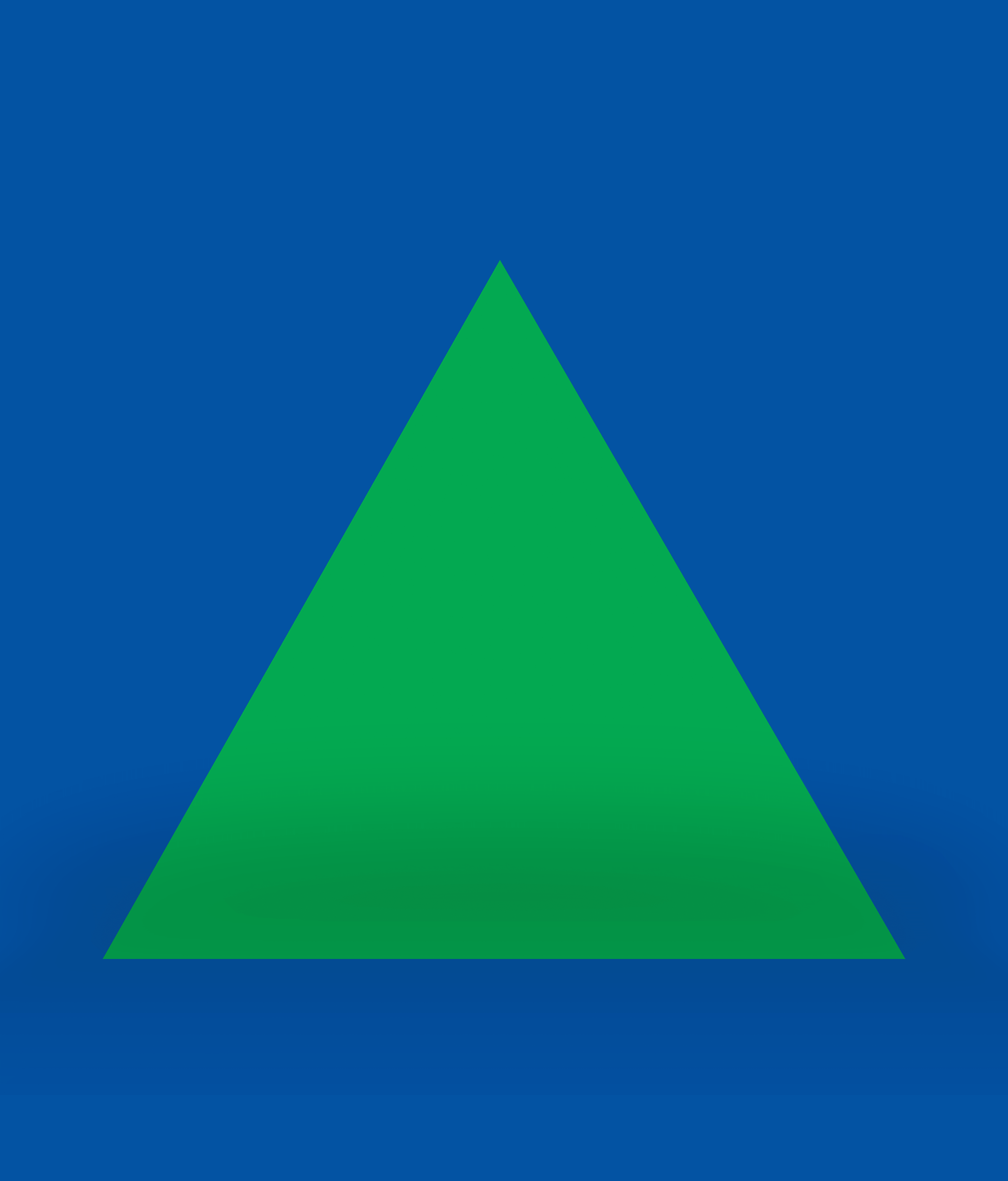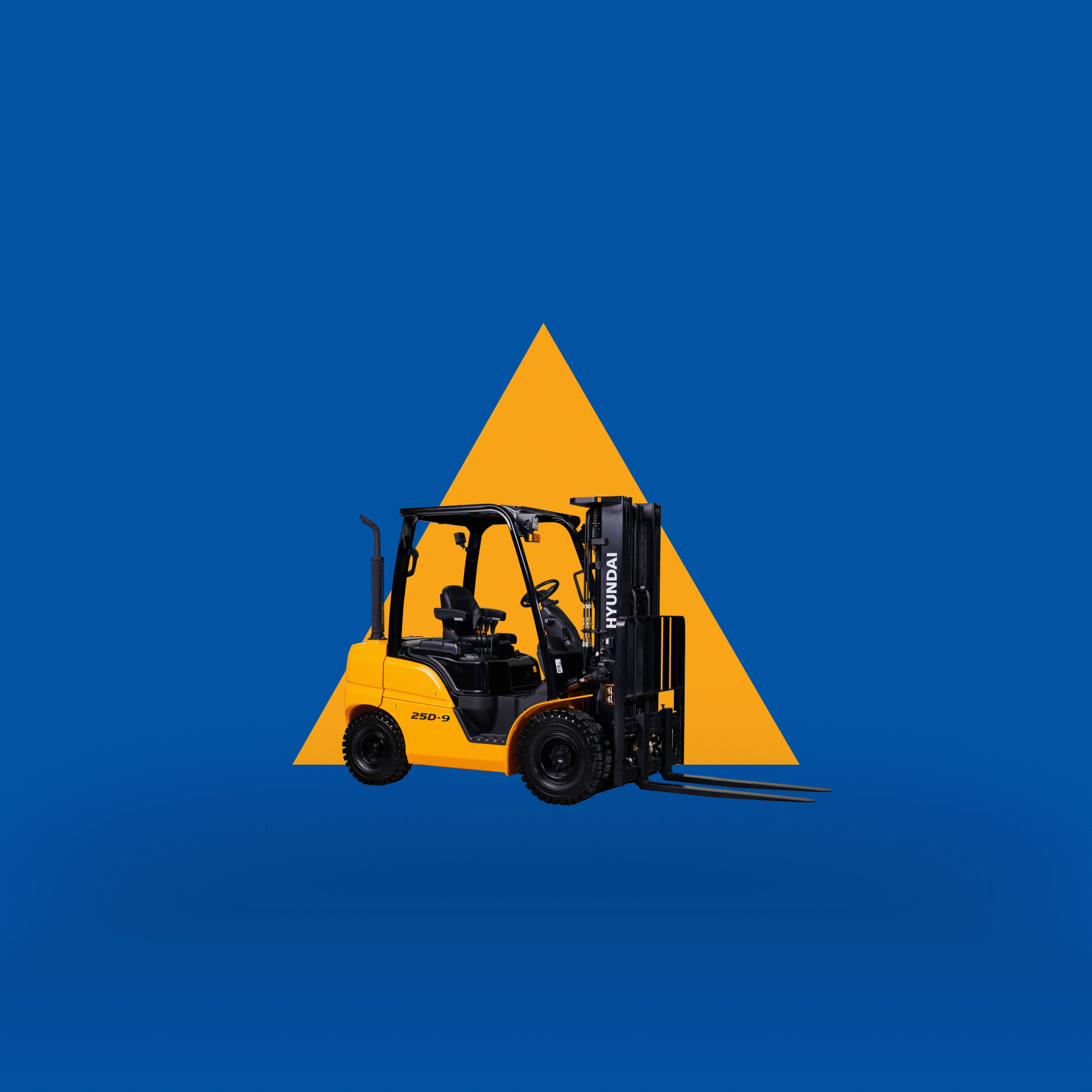 4. Fuel type
There are three fuel options: electric, gas or diesel.
Electric forklifts are typically used indoors, as they operate quietly and produce no emissions. Mind that this type of forklift will cost more initially but overtime will be cheaper compared to gas or diesel engines, as they have a longer lifespan.
Gas or diesel forklifts are more powerful: they can lift much bigger loads and move faster, as well. For heavy lifting or for use outdoors, a diesel forklift is typically recommended.
5. Tire selection
Tire wear can be a big cause for concern for forklift operators, impacting safety and handling. Therefore make sure to choose the right type of tire. The most common tires for forklifts are solid or pneumatic. This article tells you all about tire selection.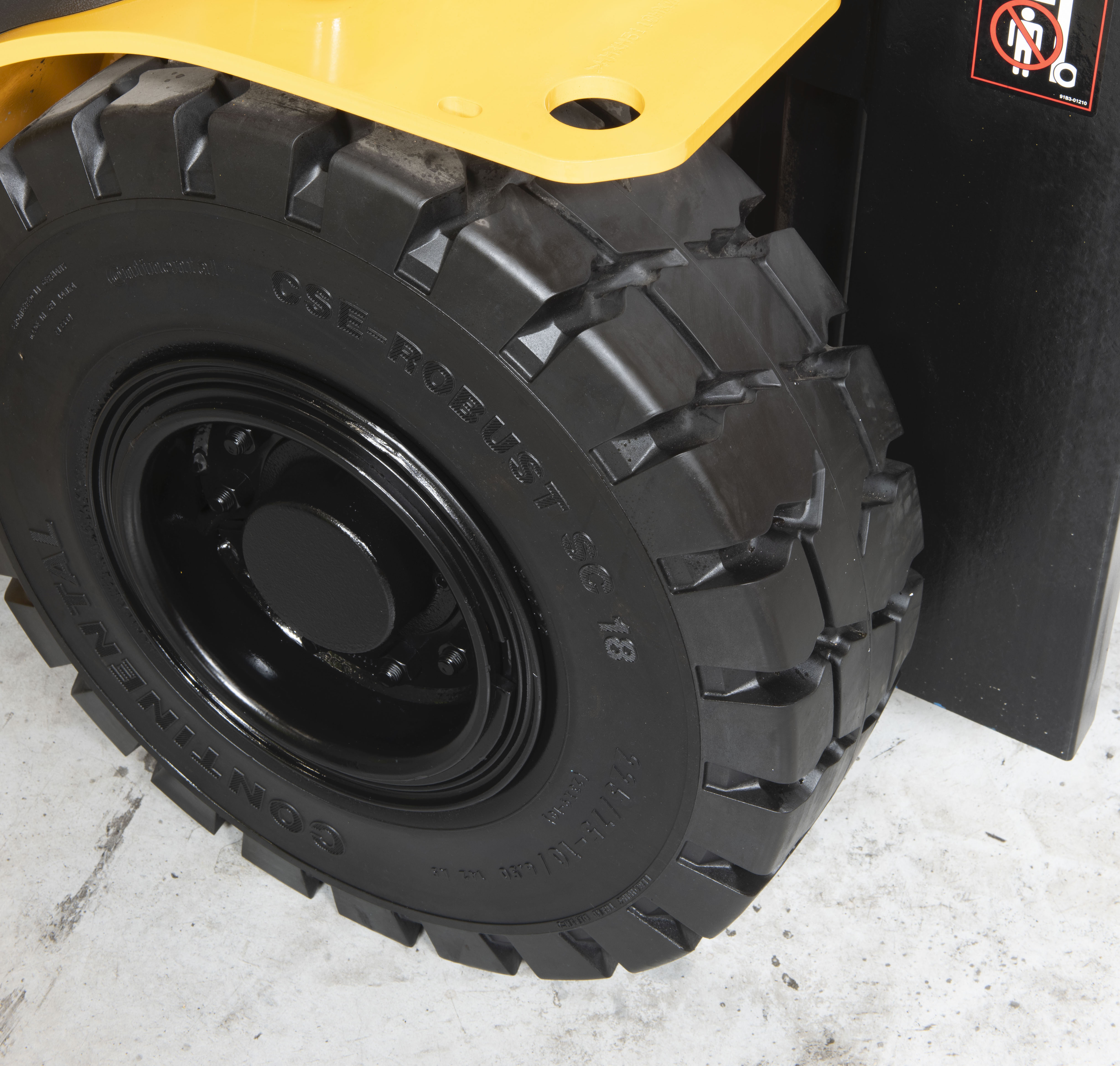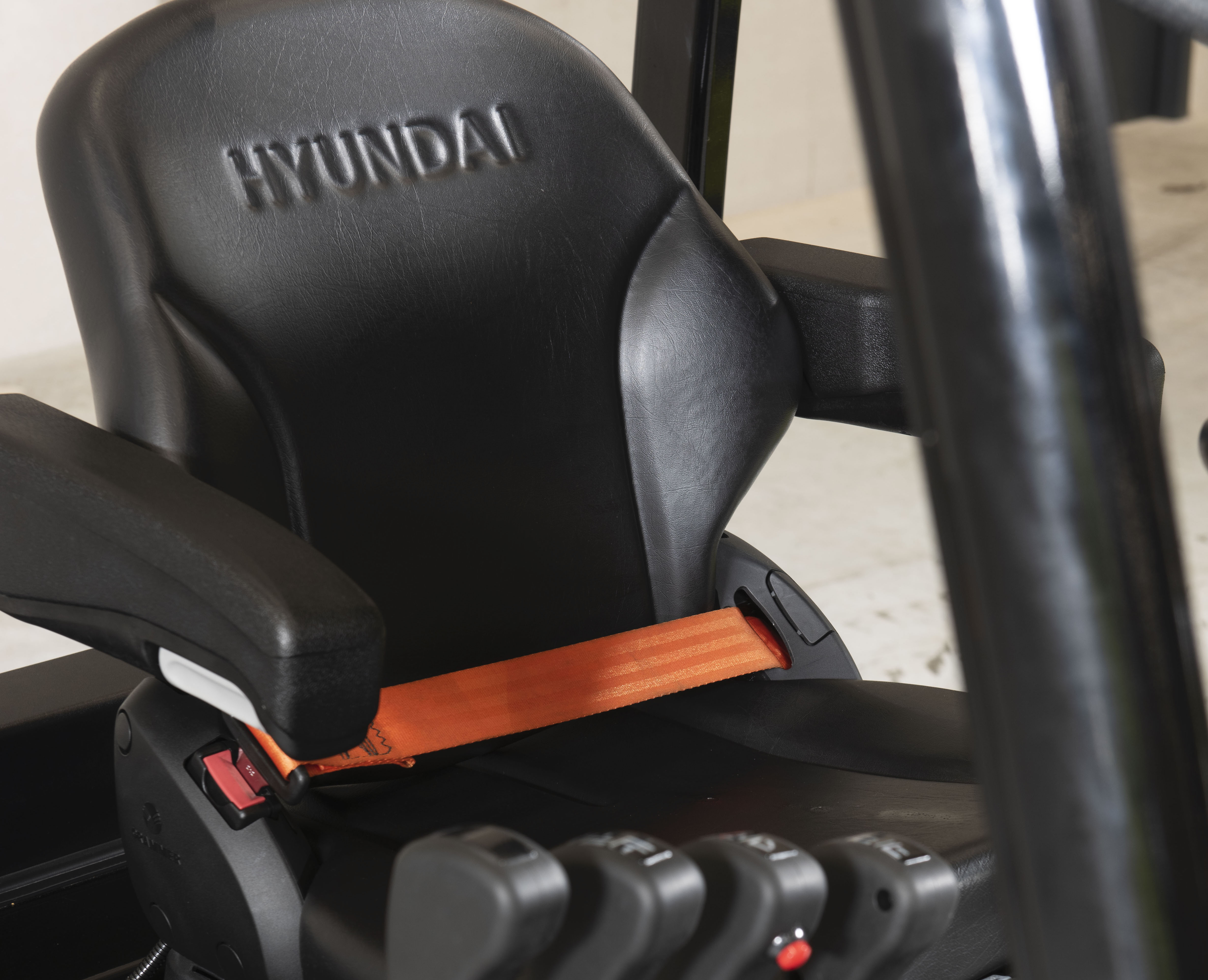 6. Ergonomics
Operators greatly benefit from high quality adjustable seating, especially when they have to sit in their machines for hours at a time. Investing in ergonomics will also reduce the likelihood of injuries.